merkts Recipes
merkts Recipes
Whether you're cooking for a crowd or for yourself, our recipes hit the spot every time.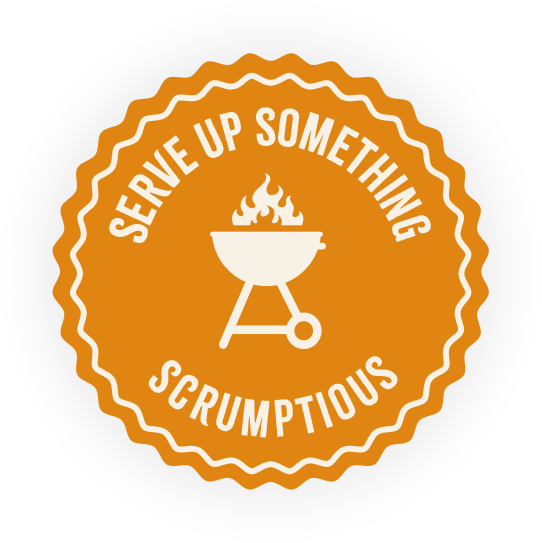 All Recipes
Inside-Out BBBQ Burger
No, we didn't type an extra "B." A BBBQ Burger is an all-beef patty that's been stuffed with Merkts Sharp Cheddar Cheese and applewood smoked bacon. Serve this juicy burger on a toasted bun with crispy onion rings, jalapenos and BBQ sauce… Woohoo!
yield: 4 burgers
serving Size: 1/4 lb. Burger
cook Time: 20 minutes
How to Make It
Make eight 2 oz flat burger patties.
Spread 1 Tbsp of Merkts on patty, leaving 1/4" around edges without cheese
Top cheese with 1 Tbsp of chopped bacon
Put other patty on top and crimp together to create a burger
Repeat to make 3 more burgers
Grill them medium to well done in a nonstick pan on med-high heat
Toast buns
Place 2-3 onion rings on each bottom bun and top with 2 jalapeno rounds
Add patty and spread on 1 Tbsp BBQ sauce
Plop on the top bun and serve hot
It's okay if some of the cheese oozes from the burger after cooking—in fact, it looks great.
Need more cheddar? Smear more Merkts on top of the burger patty, and then add the BBQ sauce.
Add your favorite toppings for a personalized creation.
Placing toppings under the patty lets you bite into the hot, juicy burger first and enjoy its true flavor.
Experiment with various types of burger buns: Kaiser, potato, whole wheat or Kings Hawaiian.
Ground chuck or ground round can be used instead of ground sirloin.
Cook 2-3 strips of applewood smoked bacon until crispy, then cut into small chunks for the recipe. For convenience, bacon can be prepared ahead of time.